Russian Football News's Martin Lowe is here to tell all Ajax's fans what to expect from Rostov this Tuesday night.
Rostov's victory in Brussels two weeks ago over Anderlecht ensured European group stage football for the first time in the club's history, with a tantalising caveat of an opportunity that it could be in the Champions League rather than the Europa League many predicted if they prove successful in the playoff round. While some hoped for a glamour tie against Pep Guardiola's Manchester City, the end result could prove the most fruitful in their hopes of progression after being paired with a below-par Ajax side, who've been going through a recent rough patch.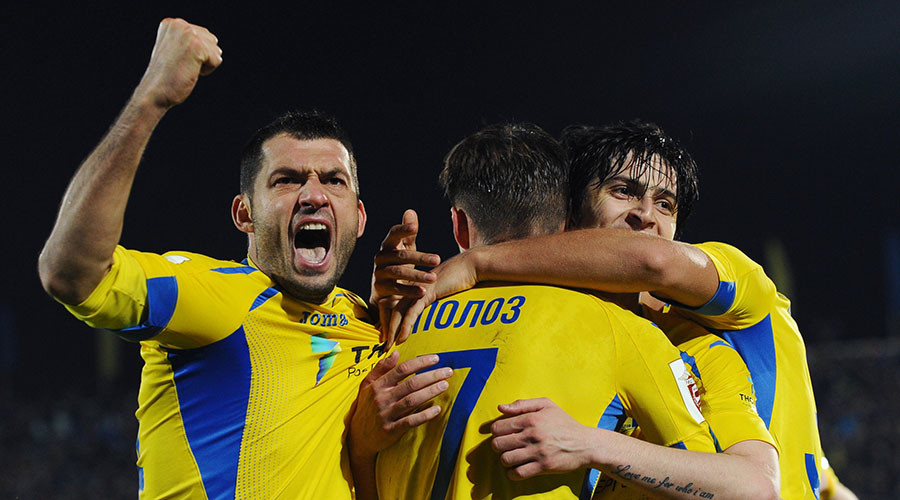 Since that high point at the beginning of August however, nothing has gone straight forward for last season's RFPL surprise package. Days after their historic victory, influential coach Kurban Berdyev quit his role in the dugout, a decision that had been coming for the past 6 months after disputes with the club's hierarchy, but nonetheless is a hammer blow to the club's immediate future. This was followed by a substandard home season opener against Ural, which ended goalless, before defeat this weekend just gone away in St. Petersburg to Zenit, where they let go an early 2-0 lead.
Worries going forward concern further exits, with a number of the "Berdyev contingent" set to jump ship to join their coach at his new club Spartak Moscow. Rostov's player of the night in Brussels Sardar Azmoun alongside Ecuadorian midfielder Christan Noboa, who made similar moves alongside Berdyev from Rubin to Rostov in the last two years are muted to be treading the same path of their Turkmenistani mentor once again.
To say Rostov are a side in transition would be an understatement, given that we're only three games into the domestic season makes the situation ever more unstable. Former Rostov and national team striker Dmitri Kirichenko has taken over initially in the dugout while the Selmashi consider a full time appointment. A money spinning passage through to the Champions League group stages will do his case of taking over on a permanent basis the world of good. Or at least we thought so. Monday afternoon, Rostov announced that they had brought back Berdyev as an consultant, meaning he's likely to be on the sideline when the game kicks off.
TACTICS
Aside to the pressure domestically which comes with such a lofty finish last season, Rostov's cautious tactics have and will work wonders in Europe, where they will again be considered underdogs. Again they'll aim to soak up possession before looking to hit the opposition on the counter attack, an approach that was fully utilised this weekend in their second goal against Zenit.
KEY PLAYERS
Sardar Azmoun – The star man across their qualifying round with Anderlecht, especially in Brussels where he led the line brilliantly on the counter, is a pivotal figure once again but question marks continue to swirl around his future. While interest from Western Europe has cooled for the moment, after his red card against Ural and his subsequent suspension, Berdyev's exit has generated murmurs that the Iranian striker will follow him to Moscow.
If Azmoun is unfavoured, or sold on in the meantime, Denis Poloz has proved he can comfortably fill in, as he did this last weekend netting an early brace in the capital.
Cesar Navas – Another player loyal to Berdyev in the past, the Spaniard is a key figure in the centre of Rostov's three man defence. His European pedigree picked up while playing with Rubin Kazan will prove invaluable once more, given the lack of experience in the squad and now dugout.
PREDICTION
Heading to Amsterdam for the first leg, it'll be a much tougher ask for Rostov than it was two weeks ago given the changing landscape at the club. What they do have in their favour however is an opposition out of form and the knowledge they have the home leg still to come.
It won't be a surprise to see Rostov surrender a large portion of possession to the Dutch side, but if they can keep the deficit down, and look for an away goal on the counter, they'll be more than confident returning home for the second leg.
Prediction: Ajax 2-1 Rostov
Click on Martin's name above to follow him on Twitter or visit his website here.