Another Dutchman down under Rogier Waalder catches up with Western Sydney Wanderers winger Romeo Castelen in an exclusive interview for Total Dutch Football.
RW: Firstly, it would be interesting to hear how you ended up at Western Sydney – how did the move come about?
RC: It was quite easy, I was playing in Holland and WSW coach Tony Popovic saw some games and contacted my agent and then he called me. We spoke for almost half an hour and he explained his idea about the club and his plans with me, and I was triggered by his professionalism and how he approaches the game and how he wanted to play. Actually, he really convinced me to come over.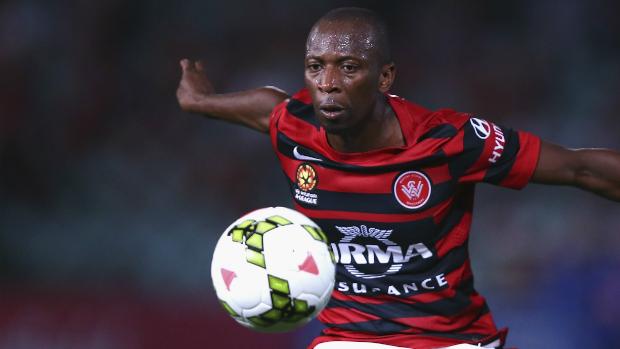 RW: You played in the Eredivisie last season with RKC but ended up being relegated – was there an option to stay in Waalwijk and play in the Eerste Divsie?
RC: No there was no option to stay at the club at all. My old coach Erwin Koeman was there and he called me to join the side and it was only for one season and after that I will move on. It's pity we got relegated, but when I was with them I did my best and I gave everything to the club.
RW: Had you been to Australia before this move and how are you enjoying life in Australia?
RC: I had never been to Australia before but it was always a plan for my family to come here on holidays. However, it never got to that point, now we're actually living here now. It's great, it's warm here and my wife also enjoys it. For us, living here is great. It's a great country for the children, the people are really friendly, so living here is really great.
RW: What attracted to you about playing for Western Sydney in the A-League?
RC: Attracted about the story of the club and the coach. I checked it online to see how many fans they attract in such a small period. This is something I always like to go play for clubs where there is a great fanbase. My first professional club Den Haag also had a great base, then I went to Feyenoord, then to Hamburg in Germany – they all had big fans. The story really attracted me and what the coach told me.
RW: You've played for ADO, Feyenoord and Hamburg in the past, how does the atmosphere inside the Pirtek Stadium compare to your former clubs?
RC: I've played for clubs which have 50-60,000 people in Germany and my first professional club only had 11,000 but the atmosphere was crazy. So I like that the people and the fans here are very passionate, it's a good feeling that in good and bad times, it's a good advert for an A-League club how the fans always come in big numbers at home and away games.
RW: What are your ambitions for this coming season?
RC: Biggest goal is to qualify for the next round of the Asian Champions League, this is our biggest goal as the season ended very disappointing for us. But that waas due to the schedule and other reasons, new team and new players that need time to gel. It's very disappointing but we still have the ACL which we are putting everything on.
RW: You've played your games in the heat of the Aussie summer, are you more of a summer or winter person?
RC: Well in Europe we always play in the Winter, it is a different experience to play in the heat and normally like in the beginning of the season and the end of the season there's a small period where it's warm. But here, the majority of the season is very hot and humid – it's a different game. The pace of the game is different, it was a good experience but now I'm used to it.
RW: What's been he biggest difference between Western Sydney and your previous clubs?
RC: Biggest difference they were already had a big history and the Wanderers have only been around for three years. The clubs like Hamburg, is the oldest existing club in the Bundesliga. I mean you cannot compare the fanbase, there's a massive fanbase at the clubs in other countries. I think Western Sydney are on a good way to match that in a few years, hopefully.
RW: If there was one former teammate of yours from a previous club that you could play with at Western Sydney who would it be and why?
RC: Nigel de Jong who currently plays at AC Milan, I would love it because he's a good friend of mine.
RW: Finally, what do you think the KNVB should do with Guus Hiddink?
RC: He's a well respected coach and I mean getting the job in the first place, let the coach finish the job and hopefully we qualify for the Euro. I always feel like we have to give the coach the responsibility to finish the job.
Click on Rogier's name to follow him on Twitter.