As history has proven, the Eredivisie is a breeding ground for talented footballers that always make way to the dizzy heights of the Premier League, La Liga or the Bundesliga. Or even in recent times, the attraction of the even bigger payday in Russia or China.
One player that has really impressed over the last three seasons is PSV right-back Denzel Dumfries. At the ripe age of 22, Dumfries cemented his place as first-choice full-back for Netherlands head coach Ronald Koeman last year after exceptional performances in the UEFA Nations League.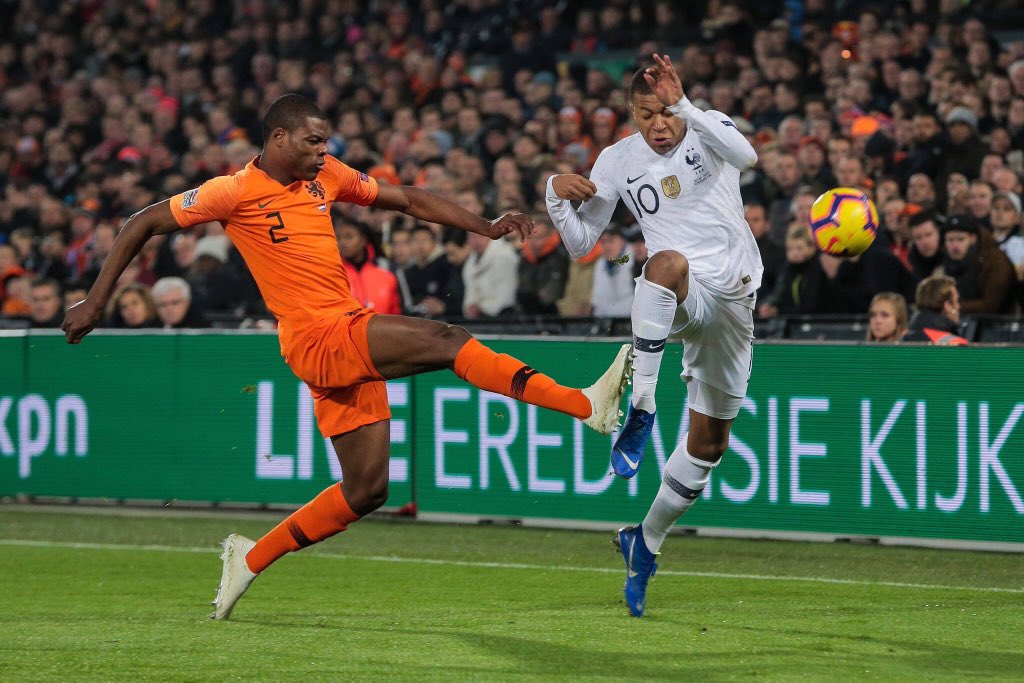 In addition, since moving to PSV this past summer, he impressed all eyes across Europe with stunning displays in the UEFA Champions League against Barcelona, Inter Milan and Tottenham Hotspur.
Over the next 12 months, Denzel will become a hot commodity and I see him fitting right at home at the Emirates Stadium for Unai Emery's Arsenal.
Spanish full-back Hector Bellarin recently picked up a calf injury and the lack of depth at the position was glaringly obvious when his replacement turned out to be 34-year Swiss stalwart Stephan Lichtsteiner. The third-in-command would be Ainsley Maitland-Niles who is primarily a central midfielder.  For a big Premier League club like the Gunners, a 22-year-old attacking full-back would fit Arsenal's system wonderfully and would challenge Bellarin for his shirt.
Dumfries possess all the attributes to be a success in England's top tier. He is an imposing full-back standing at 6ft 2 with vast strength and physicality.  He bombs down the line with great attacking prowess as he holds tremendous pace. Creative, with good vision, he has currently 84% success passing rate in the Eredivisie and has also notched himself three goals so far in 2018/19 in 17 appearances for the Eindhoven side.
But unlike many fast full-backs, he holds great awareness to gather himself, get back into position to deliver the crunching tackle to halt any attack. Ask Kylian Mbappe after experiencing this in the Dutch's 2-0 win over France back in November last year. Dumfries has been vital in PSV's success this term, they have just conceded eight goals in 17 games.
If Arsenal wanted Denzel immediately, they may be in for a wait. Dumfries is unlikely to leave before the summer and PSV will not want to lose him as they hold prime position to win the Eredivisie this coming May.
Come the summer transfer window, PSV may be ready to hunt for a new youngster to fill that role and Arsenal may have to pay a big price to get this talented youngster to move to London.
Click the name above to follow Will on Twitter.