Yes it's a 'Tiger King' pun but Will Burns suggests that Huddersfield Town have captured a good cat from Ajax in Carel Eiting.
News emerged this weekend that a deal to take young Ajax midfielder Carel Eiting to English Championship side Huddersfield Town was finally completed and the 22-year-old will spend the season in Yorkshire.
Eiting will head straight into The Terriers squad for Friday night's home clash against Nottingham Forest and he must be in contention to make his debut. The defensive midfielder should be a big hit in England and the pace and feracious nature of the English second tier should fit Eiting's style.
Eiting is a left-footed deep playmaker who possesses tremendous versatility – similar to Daley Blind. Naturally a midfielder, he has been known to sit in at left-back, left wing-back, an advanced attacking midfielder role and even at the heart of the defence. Although, he may struggle at centre-half in England if he were to play there due to the physical nature of the forwards.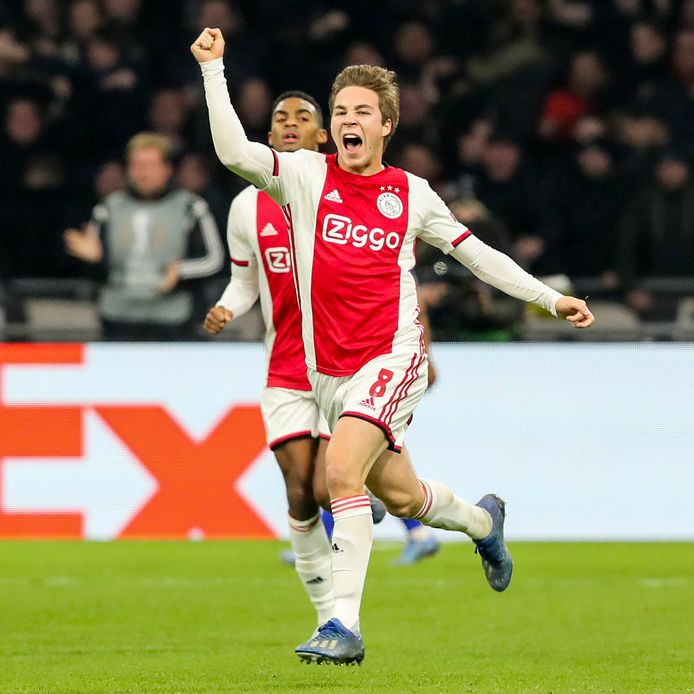 In midfield or at left-back he can excel. He has great technical ability with a wide range of passing at his disposal. Although he only appear in six Eredivisie games in the curtailed season for Ajax, he achieved a 94% passing accuracy in his own half and 75% in the oppositions.
Despite standing at just 5ft 8 inches, he is carries great strength to carry the ball through the tightest of spaces and muscle many off the ball to intercept when not in possession. His power gives him strength in the tackle and he is not afraid to stick his foot in, a trait that will win many fans at The John Smith's Stadium.
Creatively, expect Eiting to float to left side of the pitch when in possession and whip a ball from deep into the penalty area. However, for Huddersfield's Carlos Corberan, their new coach, its Eiting's aforementioned versatility that makes him an asset for the team that are yet to win a game this season.
Corberan's men are adjusting to playing a new style with many new recruits and are yet to score a goal in the three competitive games this season. Eiting will be aiming to make an instant improvement to those results this Friday, but goal scoring is not his forte. Although, his team mates might see their roles freed to press forward with his addition to the eleven.
The future is unknown for Carel, his first aim is to overcome the bad luck of the past few seasons with injuries and get some time on the pitch under his belt. A player that can play in many positions comfortably is a raritery and he could be an asset for the future of Ajax.
Although, the willingness to allow Eiting to go out on loan seems to be a suggestion that the Amsterdammers would be willing to allow his career to progress elsewhere.