Manchester United manager Louis van Gaal confirmed that Luke Shaw has suffered a double leg fracture in tonight's 2-1 Champions League defeat to PSV in Eindhoven. PSV defender Hector Moreno has expressed his sorrow on causing the injury writes Will Burns.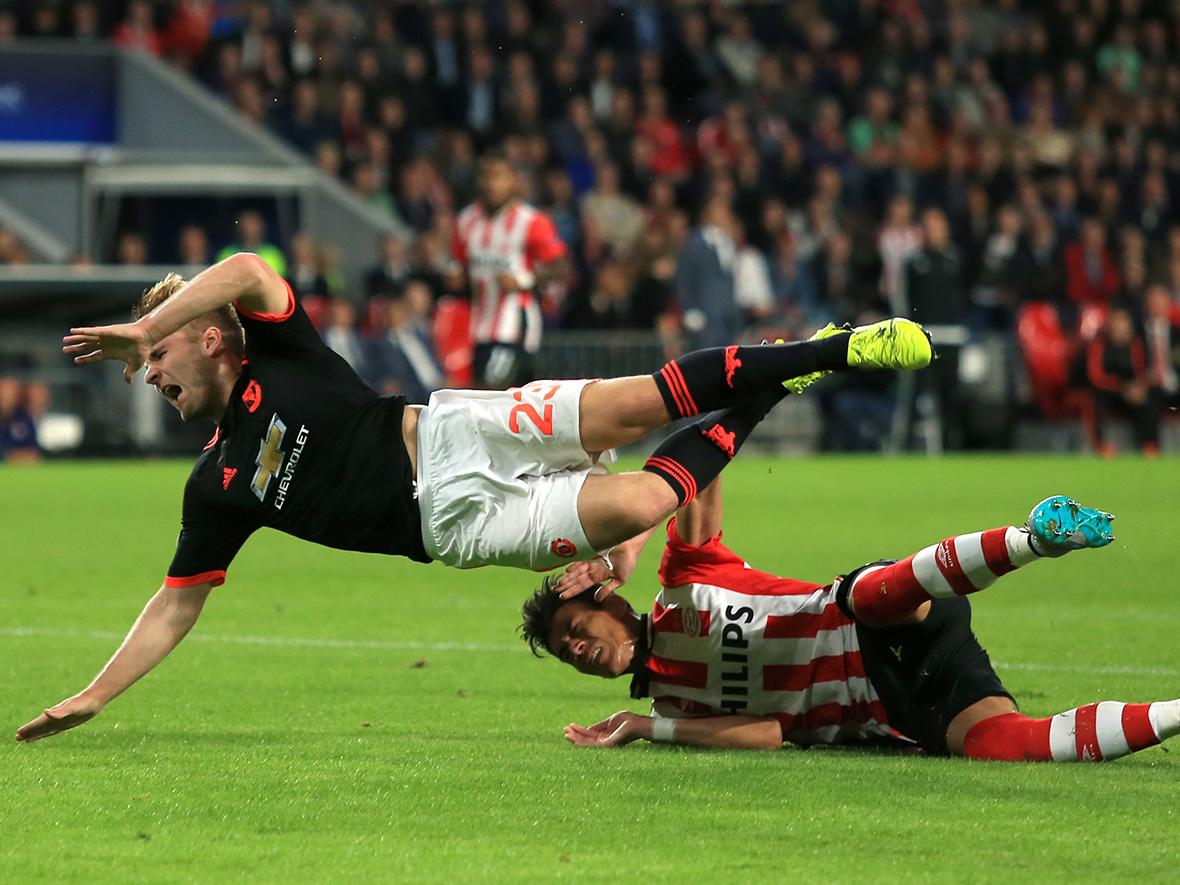 The perpetrator of the tackle, Mexican central defender Hector Moreno was interviewed by Dutch TV channel SBS6 after the game and discussed the situation. Immediately after the challenge, Moreno was visibly shocked.
"I wanted to play the ball" said the PSV defender. "Initially, I hoped it was not serious, but I was afraid that it was".
Moreno, himself fractured his tibia in a World Cup game for Mexico against Holland in the Brazil last summer: "I know how it feels, I know how difficult such a thing is. I feel very bad about it, I am so sorry. I wish him and his family the best."
Philip Cocu took to defending Moreno in his post-match interview:"He is a player who never enters into a challenge with the intent to injure anyone. Afterwards he focused on the match, but it does something to you, when you see something like that. I hope it's not too bad."
Manchester United coach Louis van Gaal also expressed his opinion on the injury of Shaw and was obviously upset: "He came as an 18-year-old boy to Manchester United and had a very difficult first season. Just now, he has made an excellent start to his second season and this happens. When he came into the dressing room, he had an oxygen mask on and he was crying. I hope he returns this season."
Click the name above to follow Will on Twitter.