Rogier Waalder investigates the players that have left the Eredivisie for clubs around Europe and asks… has is been successful for them?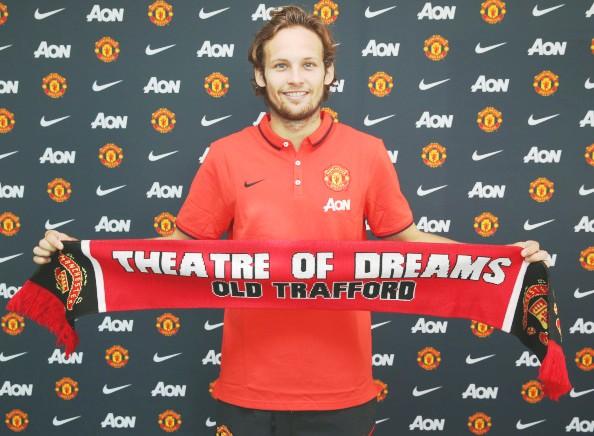 With the excellent performances of a youthful Dutch team at the recent World Cup, much has been made of the success of the large Eredivisie based contingent of the side.  For a league that is widely regarded as an excellent developer of young talent, it was no surprise to see the likes of Memphis Depay, Daley Blind, Bruno Martens Indi, Daryl Janmaat, Stefan de Vrij and Jesper Cillesen doing so well.  At the time of the World Cup 2014 these players were all playing for Eredivisie Clubs specifically Ajax, Feyenoord or PSV.  Since the conclusion of festivities in Brazil and the Third Place Playoff match, Martens Indi (Porto), Janmaat (Newcastle), Blind (Man Utd) and de Vrij (Lazio) have all left the Eredivisie for pastures anew.
Much speculation was made towards the end of the recent transfer window as to the future of Memphis Depay, arguably the player with the rawest talent of any of the Eredivisie stars at the World Cup.  In the end he took the advice of some Dutch legends,such as Guus Hiddink and Ruud Gullit, to commit himself to the Eredivisie and PSV until 2017. Did he make the right decision or would he have been better off following the likes of Daley Blind onto a bigger club, on the back of a World Cup high?
The Eredivisie has undoubtedly produced many top class Dutch talents over the past years with the likes of Ruud van Nistelrooy, Robin van Persie, Arjen Robben, Jaap Stam, Edwin van der Saar, Wesley Sneijder and Dennis Bergkamp going onto bigger and better things.  The main point to note with these players is that they each played over 120 Eredivisie matches (except van Persie &  Robben).  So is there a magical number of Eredivisie matches that a young talent should play that will guarantee success at a higher level?  Let's take a look at some recent young stars who've left the Eredivisie for the bright lights of a bigger league and see whether this theory makes a player a Hit or Miss beyond the Eredivisie.
Royston Drenthe: After starring at the 2007 UEFA U/21 Championships, where he was player of the tournament, Drenthe moved to Real Madrid having played just 29 Eredivisie matches.  Since his ill-fated Madrid experience Drenthe has played at Hercules, Everton, Alania and Reading.  MISS
Maceo Rigters: Another member of the 2007 U/21 team, Rigters played 80 Eredivisie games before moving onto Premier League outfit Blackburn Rovers, whom he played for twice.  He spent most of his time out on loan to lower division clubs such as Norwich, Barnsley and Willem II before the glittering lights of the Gold Coast attracted him to an ill-fated stint in the A-League, and he hasn't been seen since.  MISS
Daniel de Ridder: Yet another star of the 2007 U/21 team, de Ridder played just 30 times for Ajax before moving to La Liga outfit Celta Vigo.  In the 9 years since he's managed barely 100 games in total and now finds himself back in Holland with Cambuur, after no less than 7 clubs since leaving. MISS
Luc Castaignos: Castaignos played 42 times for Feyenoord before moving onto Inter Milan in 2011.  After only 8 appearances for Inter he returned to the Eredivisie just a year later and currently plies his trade with FC Twente.  Perhaps didn't give his time in Italy enough of a chance. JURY'S OUT
Luuk de Jong: After a reasonably successful spell with FC Twente, de Jong moved to Bundesliga club Borussia Monchengladbach in 2012 after 76 Eredivisie appearances.  He had 2 fairly unspectacular seasons in Germany (and also a short stint at Newcastle Utd) before returning to Eredivisie with PSV this season. MISS
Ibrahim Afellay: The former wonderkid of Dutch football Afellay actually did have a fairly substantial Eredivisie career (159 games at PSV) before moving onto Barcelona, where he hasn't done much since.  Much of his woes have been down to injury though. MISS
Ricky van Wolfswinkel: van Wolfswinkel played just under 100 games for Vitesse and Utrecht in the Eredivisie and was quite a prolific scorer.  He moved to Sporting Lisbon in 2011 and was actually quite successful there scoring 1 goal for every 2 games he played in Portugal before his ill-fated moved to Norwich last season.  JURY'S OUT
Bas Dost: Dost had a very prolific 66 matches in the Eredivisie with Heerenveen which yielded him 45 goals. Wolfsburg clearly didn't heed the example of Afonso Alves and signed the striker in 2012, where he has only played a further 40 games for a return of just 12 goals.  MISS
Tim Krul: An exception to the norm here as Krul didn't play any Eredivisie matches before moving onto Newcastle where he has since been a big HIT.
So it would appear as though on the weight of evidence that young Dutch players, moving on from the Eredivisie, are better served staying in the Netherlands for a bit longer before moving onto a bigger league.  It seems as though Dutch players really do like the comforts of home and the coaching styles and techniques of the Eredivisie and find it hard to replicate their Eredivisie form at foreign clubs if they haven't served a long apprenticeship at home first.  There are always unique talents that are exceptions to this rule ie van Persie & Robben, but for the most part young Dutch players should follow the example of the van Nistelrooy's and Bergkamp's of this world and get plenty of games under their belt in the Eredivisie before making the move to bigger clubs abroad.  Memphis Depay, seemingly, has heeded this advice and let's hope for his future that he turns into the next Arjen Robben and not the next Royston Drenthe.
Click on Rogier's name to follow him on Twitter.