Celtic's Dutch central defender Virgil van Dijk is set to leave the Scottish Premiership champions at the end of the season according to his agent, Henk-Maarten Chin.
The 22-year old has been a revelation in the Celtic defence this season since his £2.6 million summer move from FC Groningen last year.
Due to his success he has been linked with a move away throughout the season with a host of Barclays Premier League clubs, including Manchester United and Manchester City waiting in the wings to take the big Dutchman to the North-West of England.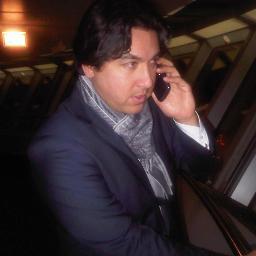 Yesterday, his agent, Henk-Maarten Chin, stated that the Celtic defender could certainly be leaving Parkhead in the summer, although he did admit no club has bid so far.
Speaking to the Scotsman, Chin said: "There is certainly interest. Many English clubs are interested in him – many top clubs. They watch him and are very keen but there has been no official approach for Virgil yet, but that will come after the season ends.
"There's certainly far more interest in him than we could have dreamed of and I expect something will happen for him this summer."
"Celtic were completely outplayed by Barcelona, but Virgil was the only player who was OK and against AC Milan, he made a great impression in his battles against a top player like Mario Balotelli."
The player is yet to comment on his agent's words but one thing is for sure, it is every player's dream to play for his country and since Van Dijk's move to Scotland, he has been overlooked by Oranje coach Louis van Gaal despite the defender's incredible form.
Van Gaal has been selecting young Eredivisie defenders like Ajax's Joel Veltman, Feyenoord's pair Stefan de Vrij and Terence Kongolo, PSV's Jeffrey Bruma and Karim Rekik while these five players have showed weaknesses all season that Virgil has not.
Anyone who watched the Eredivisie last season will be shocked by Van Dijk's exclusion in the Dutch squad but will not be surprised by the interest shown in him by other clubs. In fact I remember writing at the start of the season, my shock that this player chose Celtic to advance his career.
No disrespect to Scottish champions, as I am fully aware of the massive size and support of the club but I honestly thought a move to the Premiership, where the big money and the vast exposure is available for players, would have suited Van Dijk and especially his agent better.
Click the name above to follow Will on Twitter.